Casting calls have long been a resource for fans and journalists alike to find out information about upcoming movies and films before official announcements are made. And for DC's upcoming live-action series based on the Teen Titans, the story is no different as a recent casting call for the first episode of the adaption reveals the first villain who will be challenging the team, as well as an initial story development for Raven.
According to The Hashtag Show, the first villain in will be hellbent on getting his hands on the iconic comic book character Raven and will go to unimaginable lengths to do so.
"The Acolyte – Male. African-American 40-50. Confident.  The villain of our story. He is after Rachel and her powers, trying to kidnap her after he murders her mother."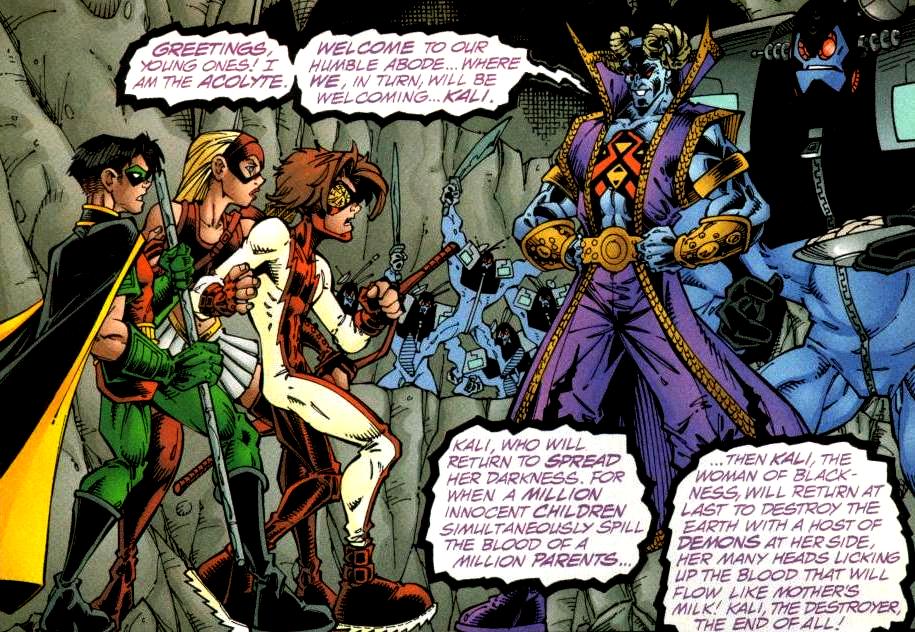 In the pages of DC Comics, The Acolyte claims to be immortal, or at least extremely long-lived. He professes to be as old as mankind itself. It appears that the Acolyte is merely a normal human being with mental problems who is wearing a clever disguise so as to appear inhuman. The Acolyte is a somewhat minor villain in the comics but it looks like his role will be expanded in the DC Television world. He has battled the members of Young Justice in the past.
The casting call also alludes to the death of Raven's (Rachel) mother, which, one is to assume, will serve as the catalyst for the show's pilot and undoubtedly is linked to her heritage as the daughter of the demon Trigon.
DC's Titans will air exclusively on DC's forthcoming steaming service.
It follows a group of young soon-to-be superheroes recruited from every corner of the DC Universe. In the action-adventure series, Dick Grayson emerges from the shadows to become the leader of a fearless band of new heroes that includes Starfire, Raven and others.
Source – The Hashtag Show