With less than 2 months left before 'Star Wars: The Last Jedi,' (the franchise's 8th chapter and 9th overall film), it seems as if the creative forces over at Lucasfilm have NO plans of slowing down anytime soon.
They, in partnership with Disney, have already promised an Episode 9, 'Solo: A Star Wars Story,' and a spin-off centered around Obi Wan Kanobi, but when Lucasfilm President Kathleen Kennedy sat down with The Star Wars Show, she explained that the studio is far from done with telling the story from A Galaxy Far, Far Away.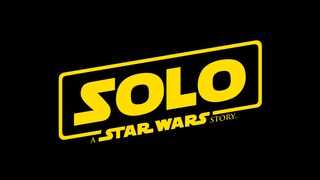 "We're sitting down now, we're talking about the next ten years of Star Wars stories, and we're looking at narratively where that might go," Kennedy told The Star Wars Show. "Future stories beyond Episode IX with these new characters: Rey, Poe, Finn, BB-8. But we're also looking at working with people that are interested in coming into the Star Wars world and taking us to places that we haven't been yet. And that's exciting too because its a vast galaxy far, far away, so the possibilities are endless."
Rey, Poe, Finn, and BB-8 being mentioned by name seems to hint that the future may revolve around these fan-favorite characters. Will another trilogy follow this one now being produced? Will Kylo Ren survive past Episode 9? How many more spin-offs will be made?
The possibilities are truly endless.
In April, Kennedy mentioned that that 'Episode 9' may be the end of the "Skywalker Saga" that major announcements about the future of the series will arrive in 2018.
Source – Comic Book Resources