We are only less than a month away from Star Wars: The Last Jedi, which usually means little to no footage until the film arrives in theaters. Well not this time as a large Star Wars event was held in Mexico and a whopping 10 minutes of the film was shown. Multiple scene descriptions are online now, and it seems like we will be in for a ride this December.
(SPOILERS)
The footage description comes from a Mexican based YouTube that's quite popular over there. The channel Fuera de Foco posted a video with the female host who speaks Spanish, the folks at TheHashtagShow translated some of it. She pretty much raves about what she saw, especially the action, emotion, and special effects. But there's one scene shown in particular that surprised her, the tone of it seemed off from what she had seen before it.
The first scene she saw had Poe Dameron and BB8 while he is trying to destroy the weapons on a very large First Order ship in order to take it down. Most of the scene showed had "General Hux, played by Domhall Gleeson". The Hashtag Show thinks this probably has to do with the Evacuation of D'Qar, which is apparently "expected to open the movie as the First Order attacks the Resistance base."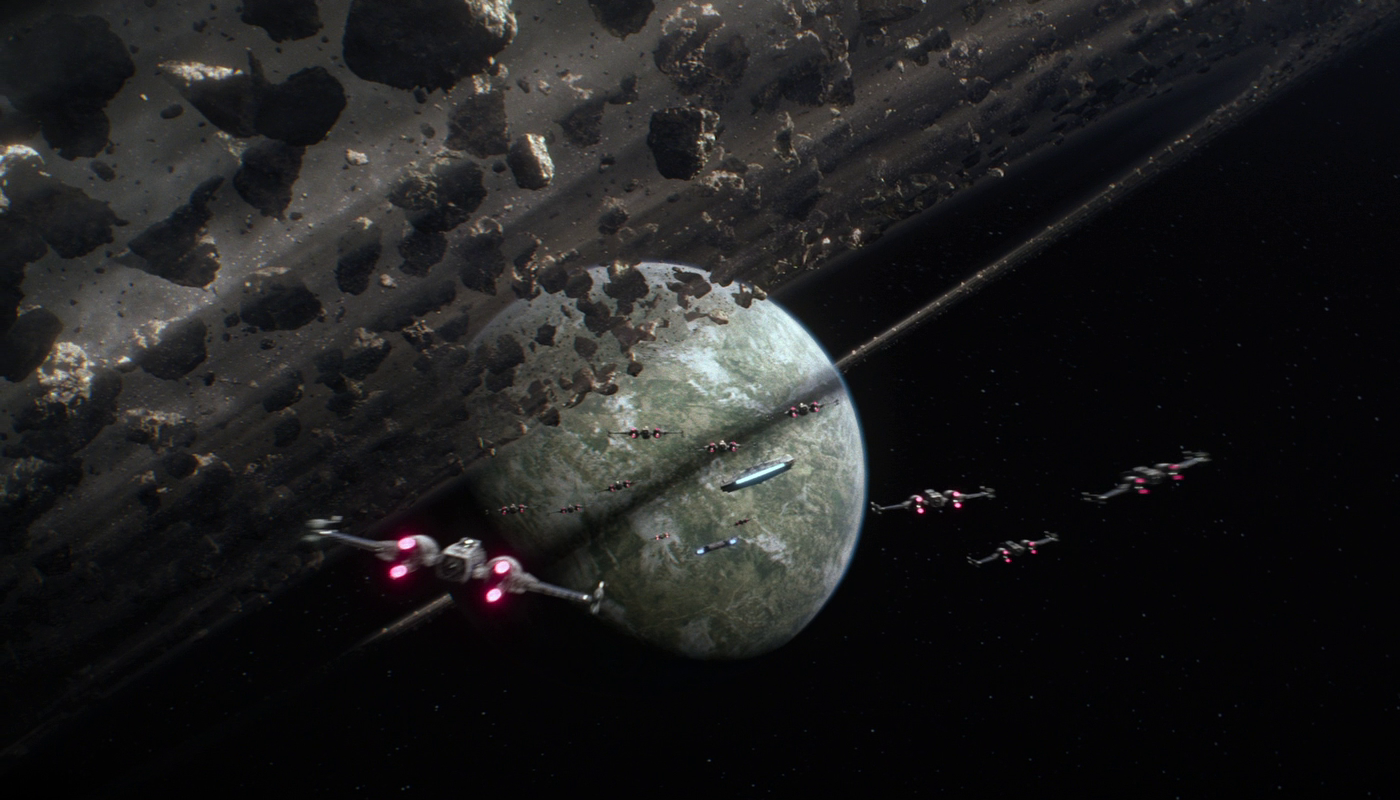 The host in the video goes on to describe the action and intensity the scene brings while praising director Rian Johnson.
"What can I tell you about the scene? Remember there is a new director, Rian Johnson, and I can assure you that the film has lost none of the essence of Star Wars. The action is excellent and this is a film you need to see in IMAX. I already like this film more than Episode 7.
Seems like the action will be on another level with Johnson directing, but losing none of what makes it Star Wars-like. After that, she describes a scene with a new character that's very emotional even though there isn't really an introduction to that character.
"There is a moment when a new character's life is at risk. The movie immediately makes us care about their life, even though we have never seen them before. The way they create the scene and tension is fantastic.
The person in the scene being described as a new character is probably Rose who's a Resistance engineer.  She also says that "Truly Oscar (Issac) is wonderful again in the role".  As I said before, there's one scene that she described was something that surprised her when it happened. Apparently a very comedic scene was shown to the audience in attendance, the humor however was different from previous films in the universe.
"One thing does bother me, related to an amusing moment. It is a scene with various jokes but it is a style of comedy that is very different from what we have seen in Star Wars. It seemed very 'Marvel'. We are used to characters like R2-D2 and C-3PO, or Han Solo or even Rey having humorous moments. But this felt different, it was a scene actually making fun of a character which we have never seen in Star Wars. It jumped out from the usual style."
A comedic scene in a Star Wars film isn't something new, but it looks like Rian Johnson has injected his own style for The Last Jedi.  We'll just have to wait to see the film to know exactly how the scene goes, and if the new style of comedy will work for fans new and old.
I personally can't wait for The Last Jedi, and after her describing that this one will have some of the best action in the series just gets me more hyped. She mentioned it's a must-see in IMAX, something I normally don't gravitate towards to but I think for this film I may reconsider. The comedic elements of the film are the only thing that slightly worry right now, but if it's anything what Johnson has done before then it may just work.
What do you guys think of the preview? Be sure to tweet at SuperBroMovies with your thoughts. – Marcos Melendez
Source: TheHashtagShow, Fuera de Foco
Star Wars: The Last Jedi soars in theaters on December 15th.
Star Wars: The Last Jedi – Rey develops her newly discovered abilities with the guidance of Luke Skywalker, who is unsettled by the strength of her powers. Meanwhile, the Resistance prepares to do battle with the First Order.
Star Wars: The Last Jedi is directed by Rian Johnson and stars Daisy Ridley, Mark Hamill, Carrie Fisher, Adam Driver, John Boyega, Oscar Isaac, and Andy Serkis