Like any other blockbuster film in Hollywood, Star Wars: The Last Jedi more than likely went through a series of changes before settling on the final product that would be released. Characters like Rey, Finn, and Kylo Ren have become household names and their signature looks have been solidified by a slew of fan art and Tumblr gif sets.
A majority of the shots seen on big screens all over the world started out as concept art created by talented artists an is co,piled in The Art of Star Wars: The Last Jedi by Phil Szostak, from Lucasfilm Ltd. and Abrams Books.
As first reported by GamesRader.com, some exlcusive photos from that compilation has been released and the photo to stand out the most is this one: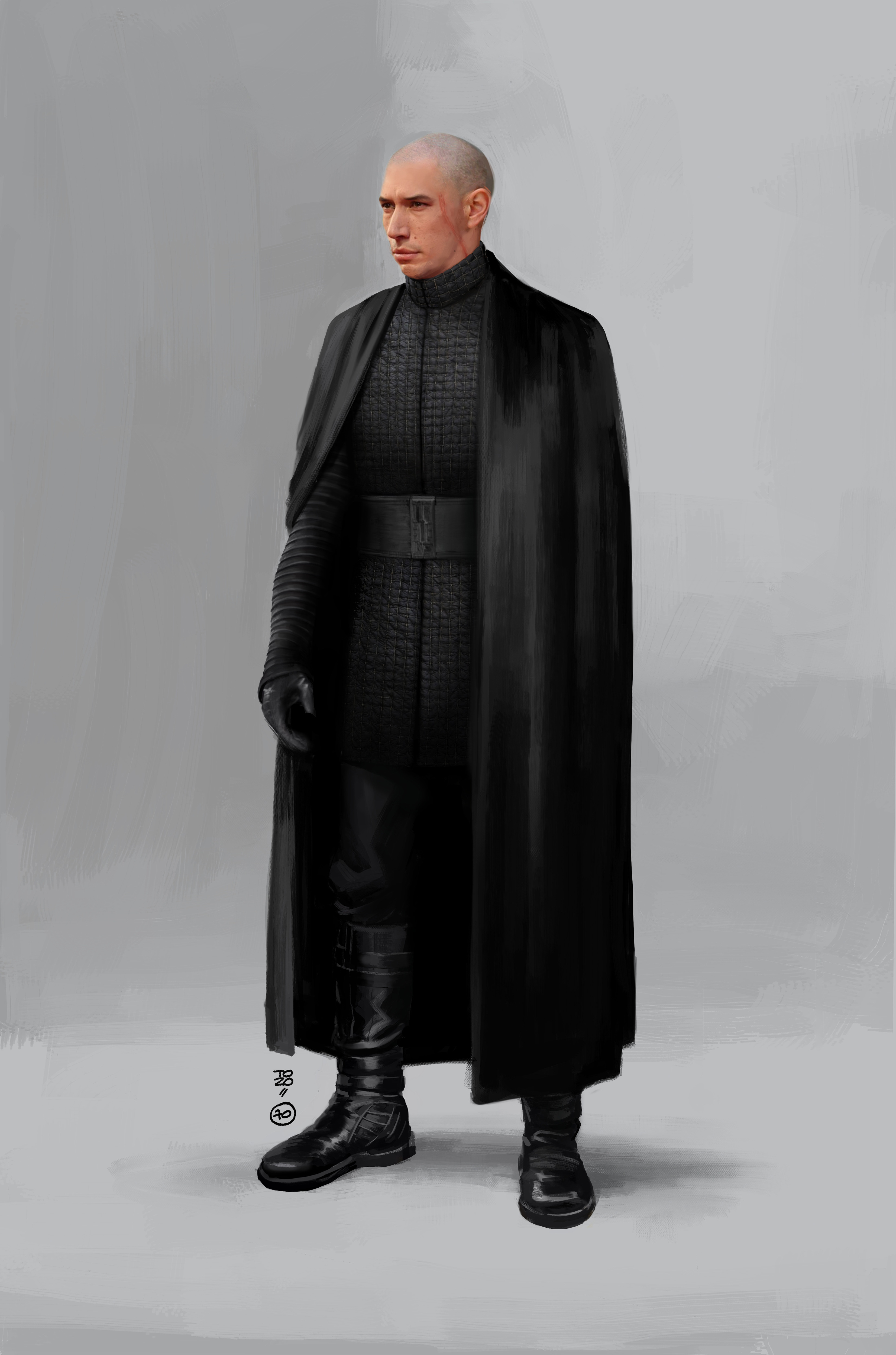 That is definitely Kylo Ren and he is definitely bald.
Was he originally supposed to lose his hair in one of the many battles we saw him partake in during scenes of Star Wars: The Last Jedi? Is this a sign of things to come? This look looks more like the final, unmasked version of Kylo's grandfather Darth Vader than the more Hayden Christensen-esque vibe Adam Driver's original look for the character took.
Perhaps, Kylo was going to shave his head as a way of completing his transformation and full devotion to the dark side. Maybe this is a sign of things to come.
What do you think? Let us know @superbromovies.
Source: Games Radar
Star Wars: The Last Jedi is in theaters now! 
Luke Skywalker's peaceful and solitary existence gets upended when he encounters Rey, a young woman who shows strong signs of the Force. Her desire to learn the ways of the Jedi forces Luke to make a decision that changes their lives forever. Meanwhile, Kylo Ren and General Hux lead the First Order in an all-out assault against Leia and the Resistance for supremacy of the galaxy.