Deadpool 2 has been the subject of scrutiny as of late following reports of test screenings not going as planned and reshoots being scheduled out of the blue. Turns out, those reshoots were for the best .
While the film does not open until May 18, the Rated-R sequel is already gaining steam with some high praise coming out of more recent test screenings.
As first reported by The Hollywood Reporter, the highly anticipated film earned a 98 in one of its final tests, and completed six days of reshoots last month.
This would be the third time the movie has been screened, previously earning a 91 and a 97 respectively. Comparatively, 2016′s Deadpool scored a 91 as its highest score after multiple test screenings before breaking records following its Valentine's Day release date.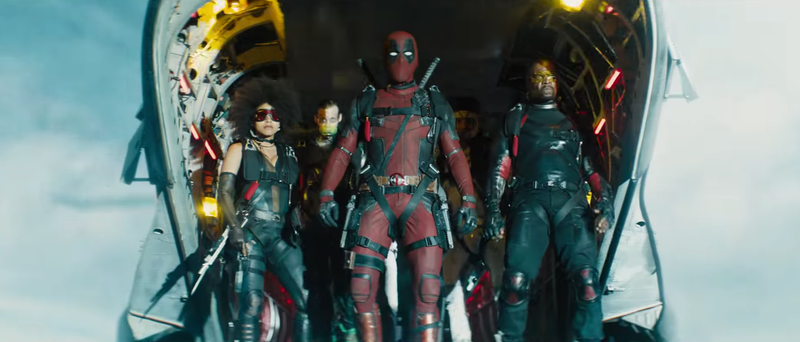 These Test Screenings are shown to an exclusive group of fans who see the film and answer questions about what they like and what they didn't like. Following the first two tests, the creative forces behind the sequel went to work with 6 days of reshoots to add more of what the fans liked.
On top of the 6 extra days of work for the cast and crew, work was recently done in Los Angeles to film a super-secret cameo for the film. Who could that be?
What do you think? Can Deadpool 2 pull off the impossible and be better than its Golden Globe nominated and $783 million grossing predecessor? Let us know what you think @superbromovies.
Source: THR
Deadpool 2 will be released in theaters worldwide on May 18! 
After surviving a near fatal bovine attack, a disfigured cafeteria chef (Wade Wilson) struggles to fulfill his dream of becoming Mayberry's hottest bartender while also learning to cope with his lost sense of taste. Searching to regain his spice for life, as well as a flux capacitor, Wade must battle ninjas, the yakuza, and a pack of sexually aggressive canines, as he journeys around the world to discover the importance of family, friendship, and flavor – finding a new taste for adventure and earning the coveted coffee mug title of World's Best Lover.