With the premiere of Avengers: Infinity War just weeks away, fan theories continue to rev up as questions about some of the unknown elements of the film continue to keep fans awake at night.
One of those burning questions regards the mysterious 6th Inifnity Stone, the Soul Stone. The directors of the film, Anthony and Joe Russo, put it best with a simple tweet a few weeks back.
https://twitter.com/Russo_Brothers/status/974651254738632704
That is the question. May assumed the Soul Stone would either be revealed during the events of Thor: Ragnarok or Black Panther, the last two films taking place in the MCU canon before Avengers: Infinity War, but it was not to be. It is confirmed from the various official trailers and posters that Thanos will somehow get his hands on the Power Stone (last seen on Xandar in Guardians of the Galaxy) and the Space Stone (last seen being eyed by Loki during the third act of Thor: Ragnarok) and the stones currently guarded by The Vision and Doctor Strange are certainly in Peril. But the question still remains, where is the Soul Stone and why haven't fans been introduced to it yet?
Maybe we have.
A slew of promotional material for the film has mysteriously linked the Soul Stone to the patriarch of the MCU, Tony Stark. Take a look at the most recent piece recently discovered on Instagram below:
What could this mean? Has Tony been hoarding the Soul Stone this whole time? Does it have something to do with his father Howard Stark, who was no stranger to Infinity Stones himself. A few past pieces of promo art points at Tony being linked to the Stone in one way or another.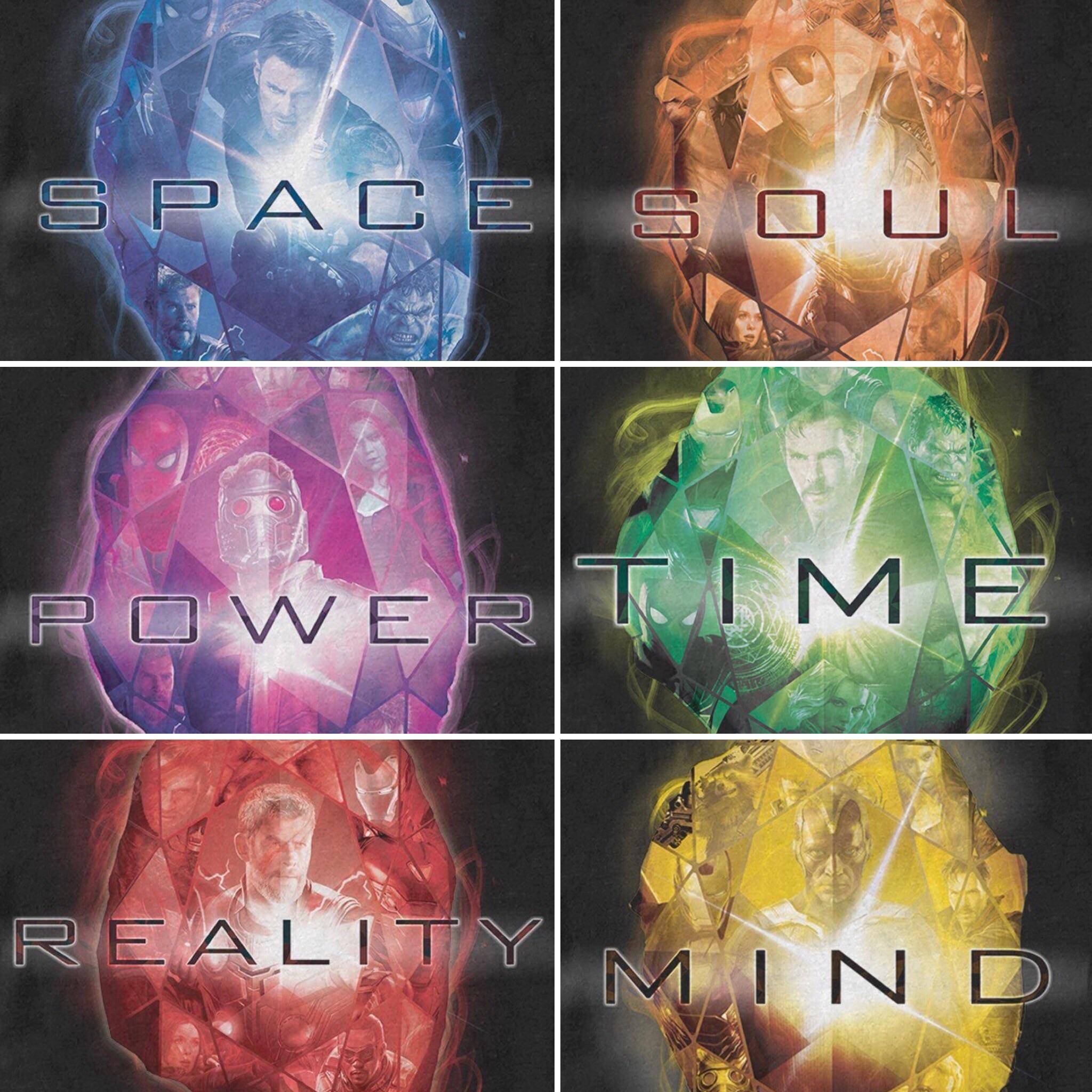 Some theories believe the Soul Stone is somehow linked to the element Tony created with help from his father's notes during the events of Iron Man 2. 
Some users on Reddit even believe Howard Stark used the Soul Stone to CREATE Tony Stark. Whatever the case may be, the Soul Stone is going to be vital towards Thanos accomplishing his goal of ending half the life in the universe.
What do you think? be sure to send us your best theories @superbromovies or in the comments below!
Source: Instagram
Avengers: Infinity War will dominate theaters worldwide beginning on April 27, 2018!
Iron Man, Thor, the Hulk and the rest of the Avengers unite to battle their most powerful enemy yet — the evil Thanos. On a mission to collect all six Infinity Stones, Thanos plans to use the artifacts to inflict his twisted will on reality. The fate of the planet and existence itself has never been more uncertain as everything the Avengers have fought for has led up to this moment.