The Marvel Cinematic Universe is made up of intricate and interweaving crossovers and stories. Beginning back with Iron Man in 2008, fans have been conditioned to believe that these characters exist in the same universe and an interaction between any combination of them could happen at anytime. This all culminated with Avengers: Infinity War when almost every hero fought side-by-side to defend the universe.
However, characters like the Agents of S.H.I.E.L.D., Jessica Jones, and Daredevil were left sitting on the bench despite living in a world where the devastation was occurring. Sure, every show has mentioned the events of the overarching MCU films here and there. Even Coulson and his team were made aware of Thanos' forces attacking the earth. Despite those small mentions, the heroes of Marvel Television have only existed within their own self-contained bubbles.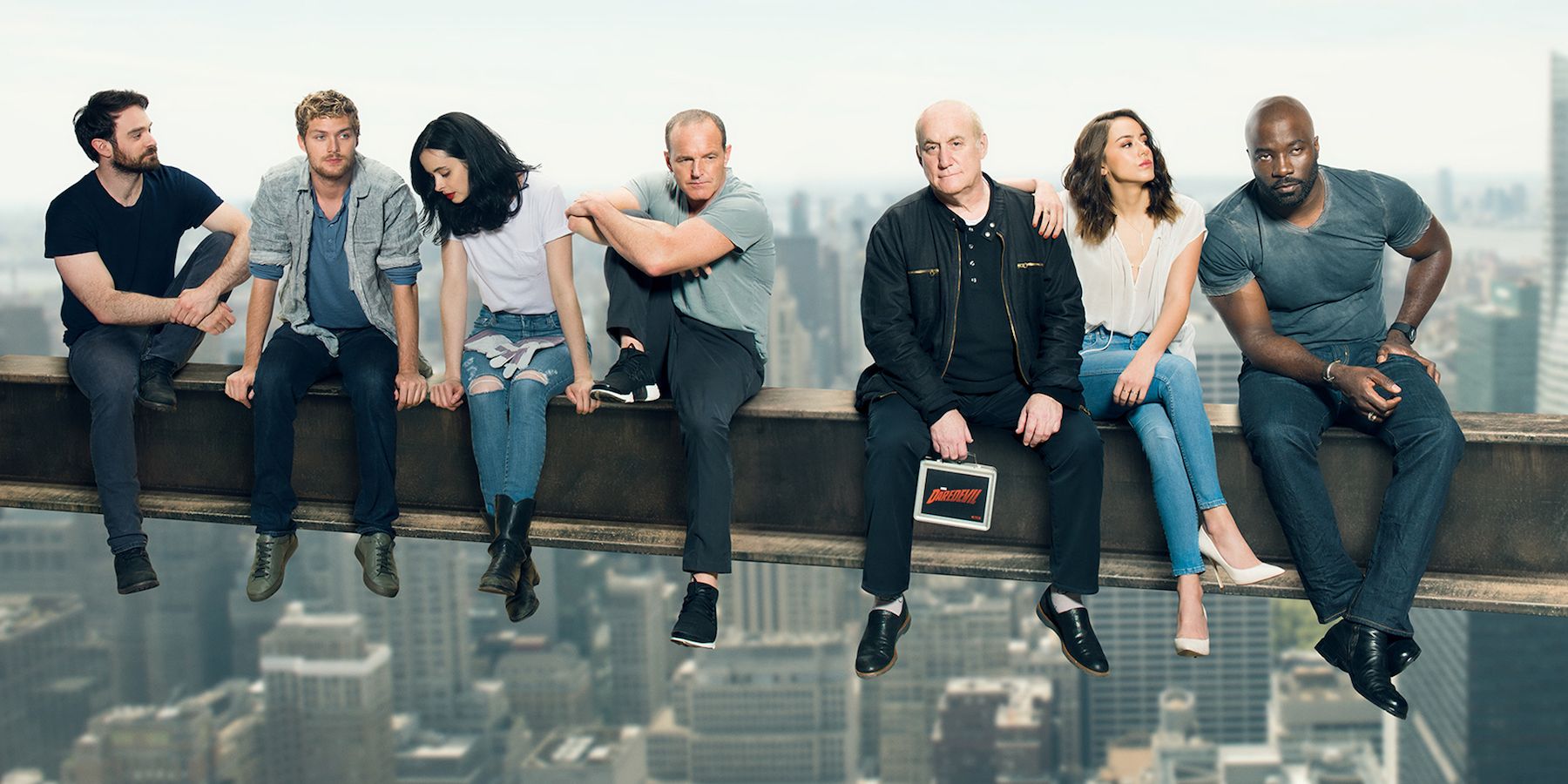 This extends to the events of Avengers: Infinity War. Many fans waited with baited breath as the final episodes of  'Agents of S.H.I.E.L.D.' season 5 rolled on to see if any agent would turn to dust. Many more are looking to see if Luke Cage has any hand in the clean-up following the initial battle between the children of Thanos and the Avengers in a New York neighborhood. According to Jeph Loeb, the Executive Vice President of Marvel Television, the infamous "Snap" by Thanos where half the universe ceased to exist will not factor into the plans of Marvel's TV universe.
"For the most part our stories will take place BEFORE Thanos clicked his fingers." Loeb writes in a Reddit comment. "A lot of that has to do with production and when we are telling our stories vs. when the movies come out. So hang in there. I remember in the comics, one of my favorite stories was the KREE-SKRULL war… which was universal, but in X-Men, no mention. Huh. And it all worked out in the end!"
While this makes sense on some levels, given the difficulty of making sure several different creative teams are following the same patterns in their work, it is rather disappointing that the heroes fans have grown connected to over the length of several hour-long episodes will not get their chance to save the universe from the Mad Titan.
What do you think? Do you wish the TV shows did more to connect to the MCU films? Let us know @superbromovies and in the comments below.
Source: Reddit
Avengers: Infinity War is in theaters now! 
Iron Man, Thor, the Hulk and the rest of the Avengers unite to battle their most powerful enemy yet — the evil Thanos. On a mission to collect all six Infinity Stones, Thanos plans to use the artifacts to inflict his twisted will on reality. The fate of the planet and existence itself has never been more uncertain as everything the Avengers have fought for has led up to this moment.