Fans all over the world had either two reactions when the announcement of Space Jam 2 was made. From the mind of Star Trek Beyond and Fast and the Furious director Justin Lin and starring 3 time NBA Champion Lebron James, Space Jam 2 will be the direct sequel to the original iconic 1996 crossover film starring the Looney Tunes and NBA legend Michael Jordan.
Fans haven't heard much about the upcoming film since he original announcement was made in 2016, however, if a new report is to be believed, the first look could be well on its way.
According to The Hype Magazine, Lebron James will be using his NBA free agent status as an outlet to get the word out on the film's progress. Following the Cleveland Cavaliers latest loss to the Golden State Warriors in this year's NBA Championship playoffs, James is likely to leave the team for greener pastures. James is reportedly planning on using this nationwide attention to create some buzz for the upcoming film that fans have been less than kind to on social media.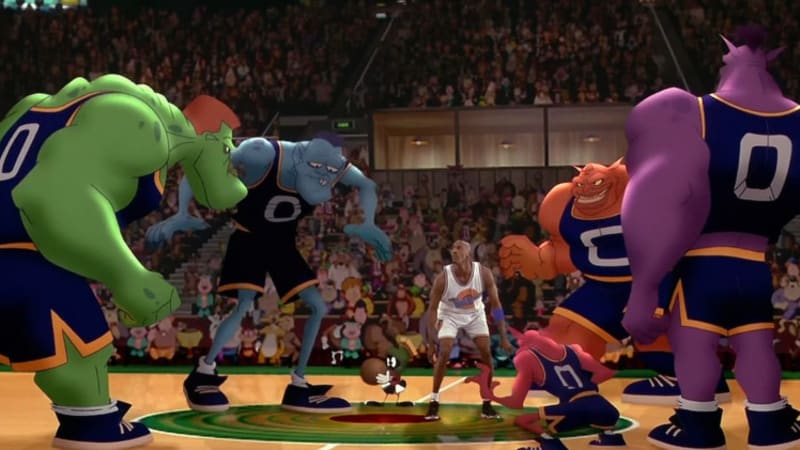 According to the same report, James will also use his decision to help out the newly launched Instagram TV mobile app.
"In addition, once James announces his decision, he will utilize the Instagram TV app to launch a trailer and/or a documentary for his Space Jam 2 that we've waited forever and a day to see."
Lebron James is one of the greatest and most known NBA stars of all time. His inclusion in the sequel first made famous by Michael Jordan was no mistake and fans will not have to wait too long for both the first look and his decision about his home for the near-future as he will have to announce whether he will be sticking around with the Cavaliers or becoming a free agent by June 29.
What do you think? Are you excited about the upcoming Space Jam 2? Where do you think Lebron will end up? Let us know in the comments below and @superbromovies.
Source: The Hype Magazine, Basketball Society's Brandon "Scoop B" Robinson