The hype doesn't stop with Aquaman as even more looks at the film continue to release. A new magazine cover highlighting the DC film has made its way online and it reveals a lot.
Thanks to Den of Geek, the new cover showcases the heroes and villains of the film. Included, is our first look at Orm/Ocean Master's helmet, Dolph Lundgren's King Nerus, and the creatures featured.
Check out the awesome cover below.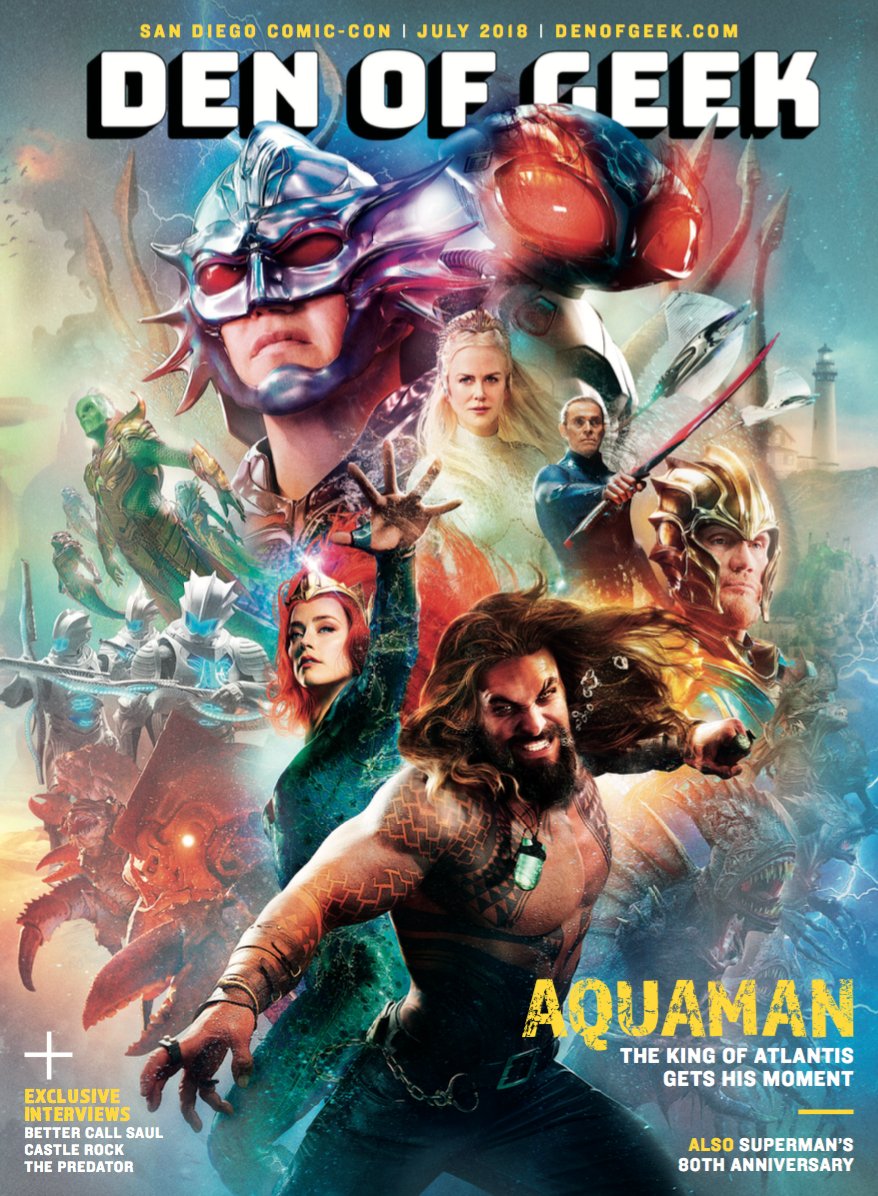 This is a great look at what James Wan has envisioned for his take on the classic hero. Although he's been seen as a "joke" character at times, Aquaman definitely is set to make a splash this year in pop culture. With the trailer coming out this week one can only assume DC will win a lot of people over.
Until then, you can read up on the latest details on Aquaman by checking out our reports from this week!
What do you guys think? Let us know by tweeting us at SuperBroMovies. – Marcos Melendez
Source: Den of Geek
Aquaman is set to swim into theaters December 21, 2018.