When there's trouble, you know who to call. Teen Titans GO! To The Movies is sold as a happy-go-lucky kids' film that many deemed a cringe fest. Even I had my doubts. Nevertheless, when given the chance to see an early screening, I kept an open mind. And that mind. was. blown.
To state the obvious: no, these Teen Titans do not take themselves seriously. Get over that. However, this seemingly carefree attitude the characters have adopted makes them the perfect superhero parody team. The cherry on top are the original voice actors playing their respective characters with the GO! kiddie twist. And it's jaw-dropping levels of funny.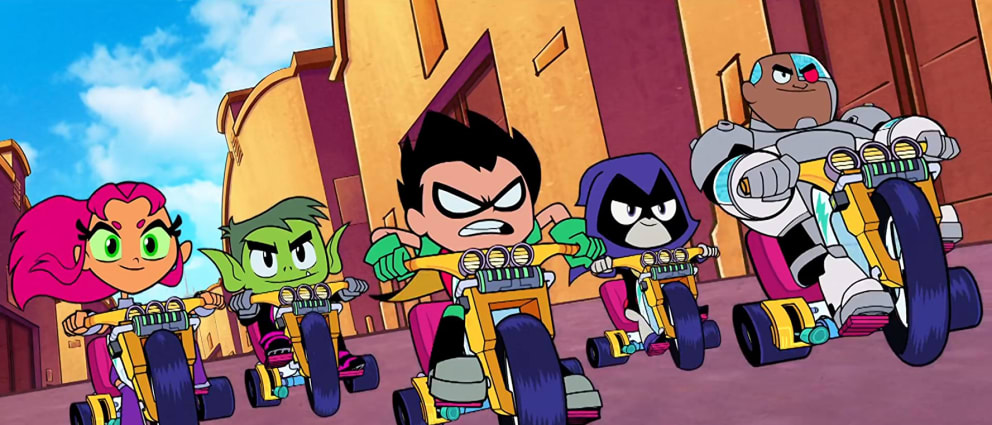 The best way to describe this film is a Deadpool for kids. Not only does it make fun of itself, but the entire superhero film industry (DC as well as Marvel). It's incredibly unfiltered with its savage jabs at DC characters and their origins stories, creating some of the most iconic sequences that make you go "This cannot be happening" and "They did NOT just go there". It's a wild trip.
Long story short, OG Teen Titans fans and GO! fans alike will have something to take away from this movie. It's smart, funny, and just perfectly geeky. You absolutely will not regret going to see this cinematic masterpiece. No spoilers, but be sure to wait until the very end credits. If anything, the entire movie is worth watching for just that scene!
Rating: 8/10
Already saw the movie? Still buzzing about your favorite jokes? Tell us your favorite moments over on @SuperBroMovies for more #TeenTitansGOToTheMovies fun!
Catch Teen Titans GO! To The Movies in theaters this weekend, out everywhere on July 27th, 2018.
A villain's maniacal plan for world domination sidetracks five teenage superheroes who dream of Hollywood stardom.