Barry Allen is set to wear a new and improved suit on the next season of The Flash. Although a rough image of it leaked a few days ago, we now have a fantastic look at Flash's new threads for the show's fifth Season.
Coming straight from The CW, we have a very high-quality image of our first official look at Season 5.
UPDATE: The Flash himself Grant Gustin has released his own image of the suit, and I must say it looks better here.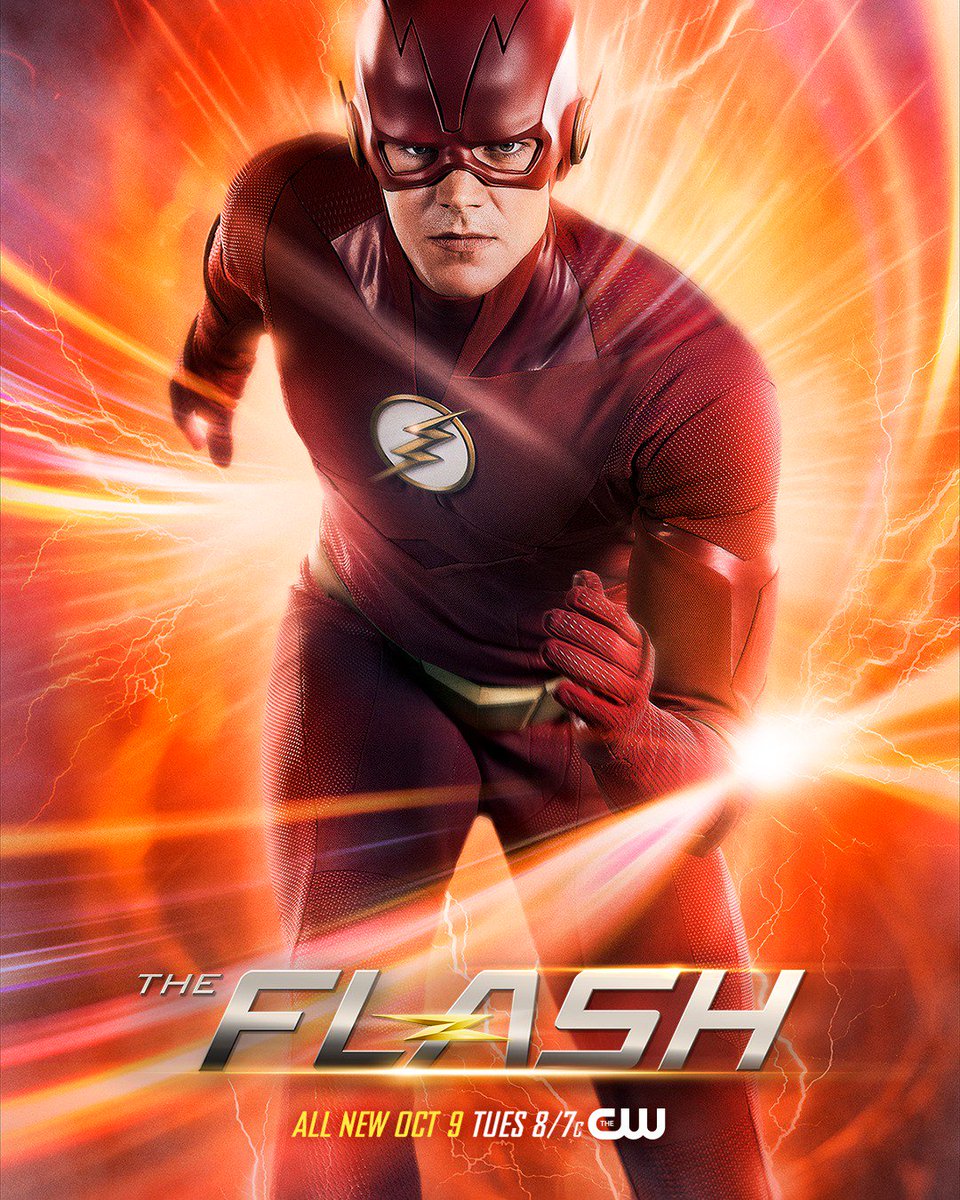 The new suit is said to be almost, if not, entirely missing the usual leather you see in the Arrowverse costumes. I can say right now it looks a lot better, it's smooth and looks way more functional. There's no zipper going down the middle, and the Flash logo has a more classic design. Perhaps the only thing that looks odd is the helmet, but that could be due to the composition of the poster.
The last season of The Flash wasn't the greatest but this time they have a shot at taking this series to another level. So far so good, what do you think? Let us know by tweeting us at SuperBroMovies. – Marcos Melendez
Source: The CW
The Flash premieres Tuesday, October 9 on The CW/