When it was first announced they would be making a live action Titans series the first thing people wondered was how would their suits look. And when our first look at the team only featured them in their civilian clothes many were left disappointed. Well, thanks to a recently released BTS video from the show we finally have our first look at both Starfire and Raven's suits.
The new comic accurate suits look amazing. There were some fans hoping the show would adapt their outfits from the comic straight to the screen and these new suits do just that while giving it a real world look as well.
Starfire's look for the show has caused quite a stir among fans of the comics since until now she was only seen in what looked like a 70's disco outfit. So to finally see her suited up in her costume is amazing. And frankly, the new look is great for the character.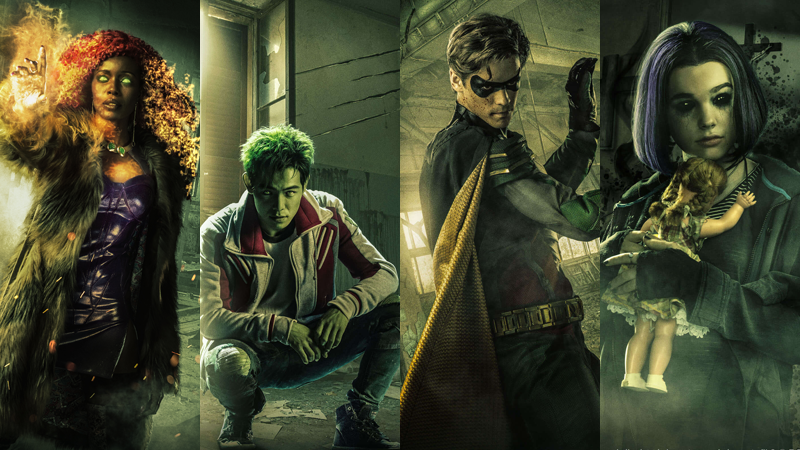 For Raven, there isn't much room to defer from the comics as she is most well known for just her cloak. So while her new look is great it isn't much more than what we expected.
It will be great to finally see these suits in action when they appear on the show but for now, stay tuned for more updates on Titans.
How do you think Raven and Starfire's costumes look on Titans? Let us know at SuperBroMovies on Twitter! – Jacob Campbell
Source: Twitter