Following the events of 2015's Ant-Man, Marvel fans were clamoring for two things: interaction between Paul Rudd's Ant-Man and the Avengers and the debut of Evangeline Lilly as The Wasp.
The following year, fans were treated to Ant-Man fighting alongside Captain America and Bucky Barnes during the famous airport scene in Captain America: Civil War. However, the wait for The Wasp's big superhero moment would last two extra years.
Earlier this year, Ant-Man & The Wasp gave fans a proper introduction to The Wasp, one of the original Avengers in the pages of Marvel Comics, as she fought side-by-side to stop the vengeful Ghost and rescue her mother from the Quantam Realm. However, as recently revealed by Marvel Studios Director of Visual Development & Concept Artist Andy Park, The Wasp was originally supposed to suit up and travel to Germany to battle Team Iron Man two years ago.
Take a look at the concept art below:
While the idea of The Wasp joining Team Cap in the insane airport scene, it just might have been overshadowed by the dynamic of the Avengers all going head-to-head as well as the debuts of Tom Holland's Spider-Man and Chadwick Boseman's Black Panther.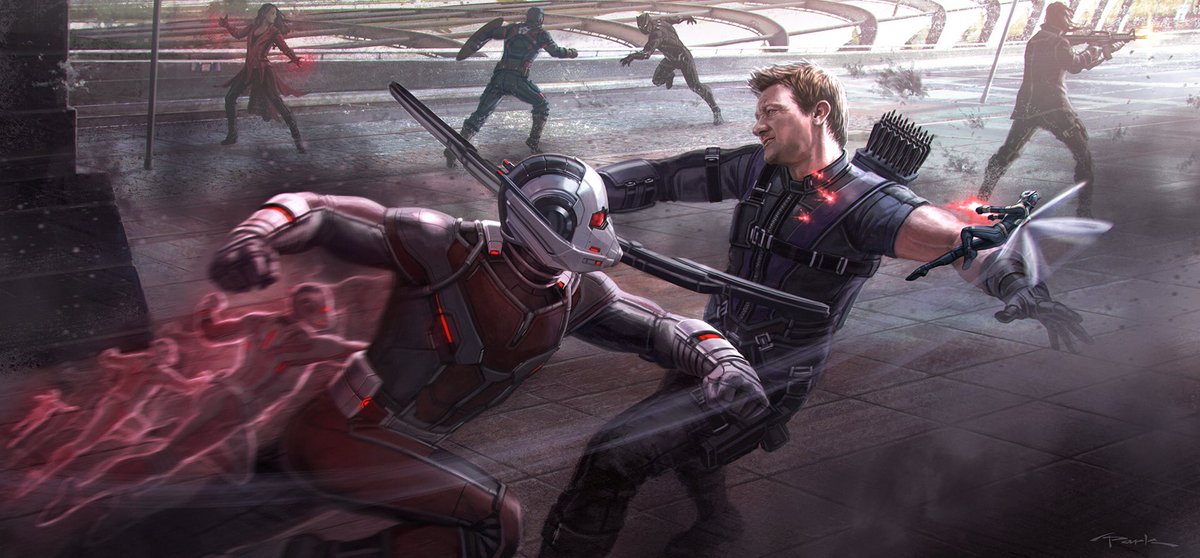 The fact that fans had to wait just a little while longer to witness the greatness that is Lilly's Wasp is easier to take when you consider the fact that she was the first female to co-headline a MCU film and had more time to flesh out the character within the confines of her own film.
What do you think? Would you have liked to see The Wasp fighting with Team Cap in the Civil War? Let us know your thoughts in the comments below and @superbromovies.
Source: Twitter