The Doom Patrol recently made their live-action debut on Titans last week, and the response to them has been incredible. Most have thought we would have to wait until next year to see them again, but we have now learned that we may see the team again on this season of Titans.
Thanks to our friends over at the Titans Facebook group, the ragtag team of individuals, we got to know in the latest episode, will return to make another appearance this season. Although it's not clear how or when this will happen, we may be able to see some of the members' powers this time. For example, Negative Man could be unwrapping himself soon (sorry) or Elastigirl could showcase her awesome abilities.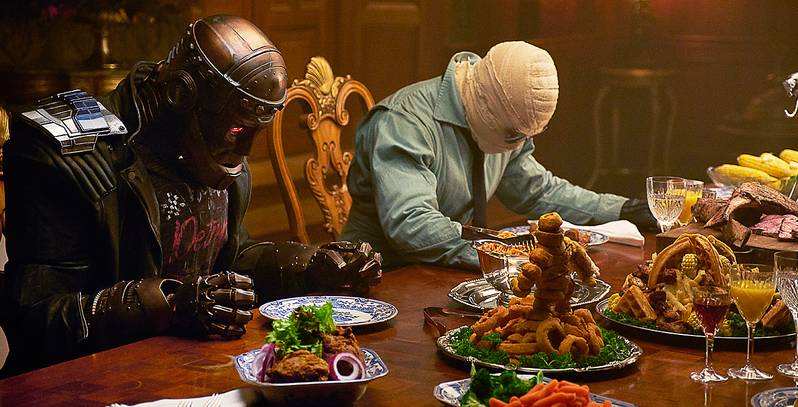 In a standout episode for the first season of Titans, the Doom Patrol made a splash as we were introduced to wacky and dysfunctional characters that perfectly set up their upcoming spinoff. You could say it is actually surprising that they will return before the year ends, but judging from fan reactions it would be a welcome surprise.
What do you guys think of the Doom Patrol appearing again on Titans? Let us know by tweeting us at SuperBroMovies. – Marcos Melendez
Titans stars Brendan Thwaites as Dick Grayson, Anna Diop as Starfire, Ryan Potter as Beast, and Teagan Croft as Raven.
Be sure to join our friends in their Facebook group for all things Titans