When the first trailer for the Sony's upcoming Venom hit the web, Marvel fans all over the world were more than disappointed in the fact that the titular character did not appear at all.
Instead, the trailer featured Tom Hardy's Eddie Brock in an MRI machine, running from unseen adversaries, and looking very, very stressed out.
Well, if this current rumor is to be believed, the film will almost mirror the first trailer. Potential spoilers to follow.
According to an alleged plot summary of the upcoming Sony Pictures Marvel film, the majority of the movie sees the Venom symbiote manifest itself within the veins of Eddie Broc. These spoilers, though still a rumor, coincide with what fans saw during the first trailer so it would make sense that it translates to the big screen.
Additionally, the rumored plot summary spills the beans about when Eddie will actually suit up as Venom and it is not until the very end of the film when the Venom symbiote forms around Eddie Brock to battle the villain (Riz Ahmed?) who is also using a symbiote (Carnage?!).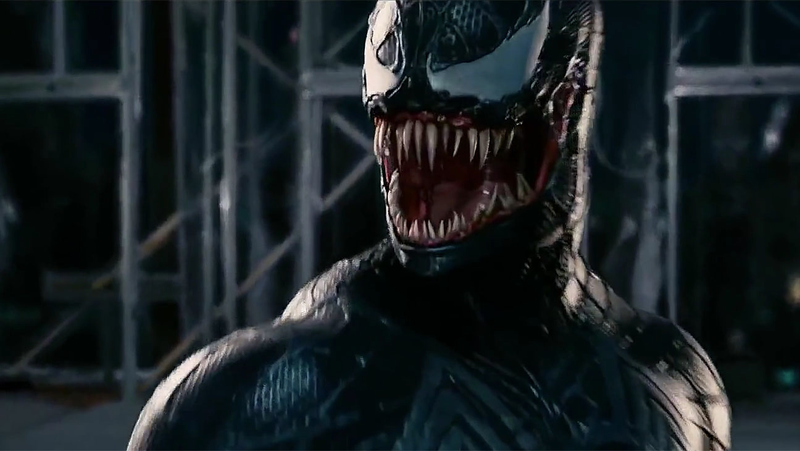 Finally, the alleged summary mentions three separate symbiotes in action during the events of the film. The first being the symbiote within the veins of Eddie Brock. The second would be the one Eddie is fighting at the end and then the third, more deadly one, kills the host almost instantly.
A Venom film without Spider-Man AND Venom???? Venom has been on of the most interesting and dangerous characters in Marvel comics since its debut in 1984 but fans have always been more interested in the fusion of the symbiote and the host and the destruction caused by it rather than the host dealing with the ramifications of the symbiote (a la Peter Parker's emo phase in Spider-Man 3).
What do you think? Should the Venom film feature more Venom or will the more human approach spell victory for Sony Pictures? Sound off in the comments below and @superbromovies.
Source: ManaByte
Venom will be unleashed in theaters October 5. 
One of Marvel's most enigmatic, complex and badass characters comes to the big screen, starring Academy Award® nominated actor Tom Hardy as the lethal protector Venom.