*****POTENTIAL SPOILERS FOR AVENGERS: INFINITY WAR AHEAD*****
At the time of this writing, there is exactly 2 weeks left until release of what is being hailed as the biggest event film in cinematic history and the anticipation is reaching a fever pitch. Fans all over the world are being treated to fan events, panels with the stars, and countless hype tweets from various Marvel social media pages.
The fans in Hong Kong have been treated so something different entirely. A HUGE display inside a mall that depicts our favorite Marvel heroes in action. Thanks to MCU News & Tweets on Twitter, the following images have been leaked online and gives fans a gander at the insane statues. Take a look at the photos below: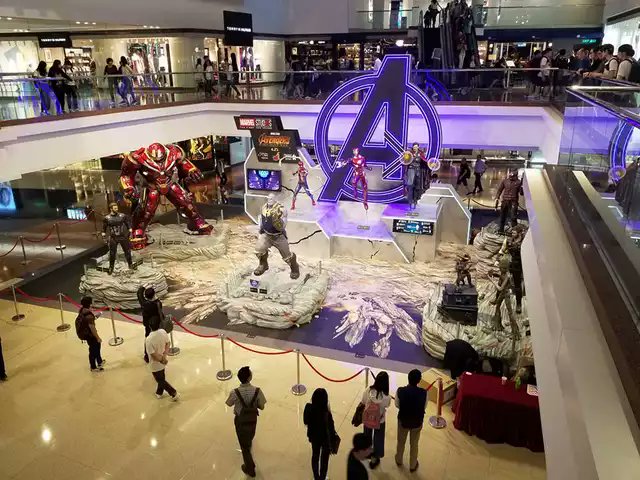 While it is not sure what scene is being depicted, please pay close attention to the statue of Spider-Man in the back.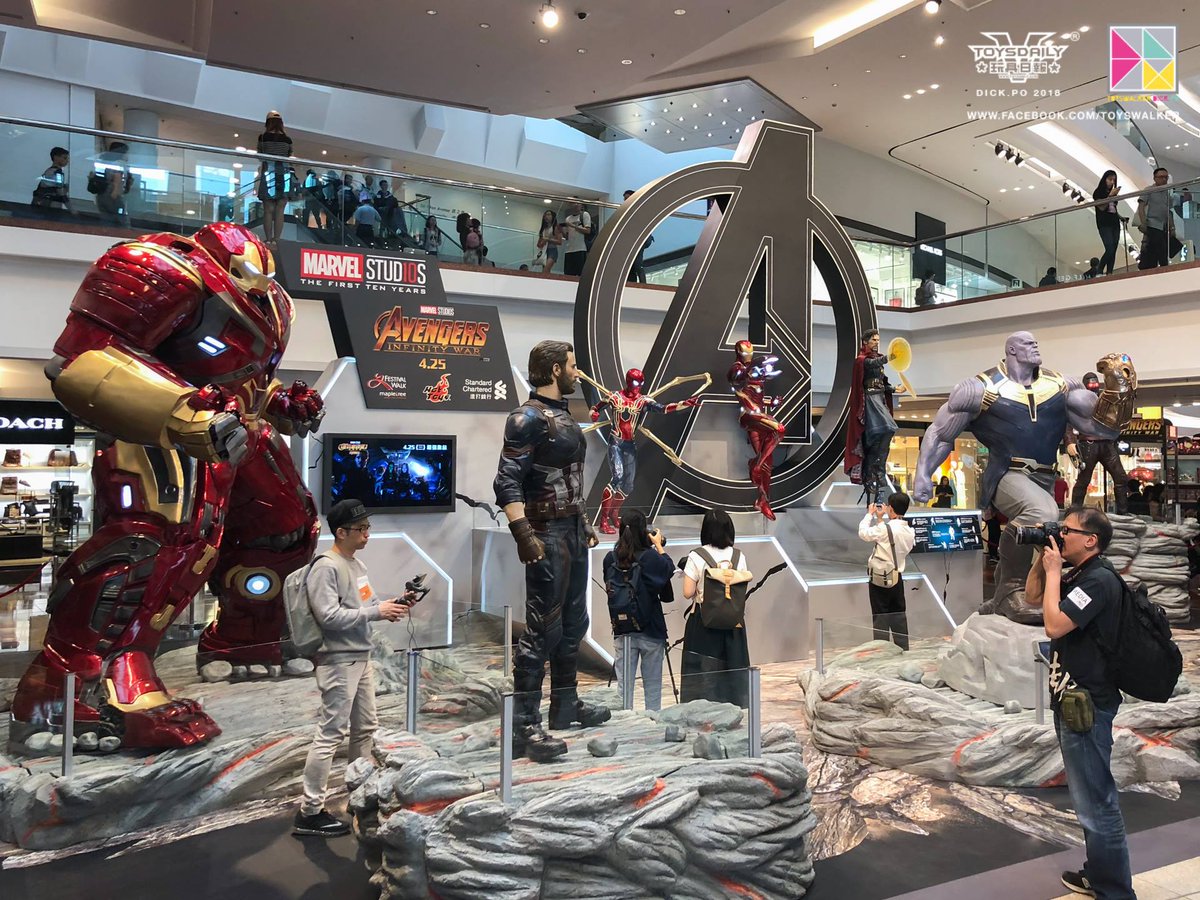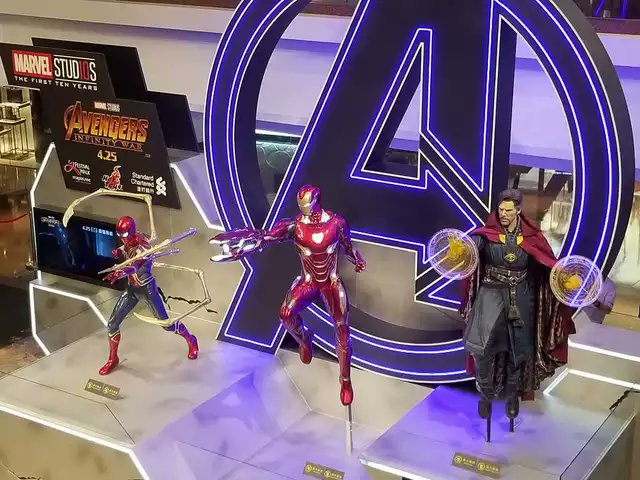 THE ARMS ARE THERE. While it has been confirmed since the end-credits scene of 2017's Spider-Man: Homecoming that the Iron Spider suit would indeed appear in the Marvel Cinematic Universe, many have questions whether the trademark mechanical arms that extend from the back of the suit and seen in the comics and on a few Spider-Man animated series would be included. Well, these picture of official proportional material confirms that the Avengers will have this Doc Oc-like arms at their disposal.
The last picture depicts Groot, who is still in his rebellious teenage years, workin gin close quarters with Thor which has been teased in almost every teaser trailer released for the highly anticipated film.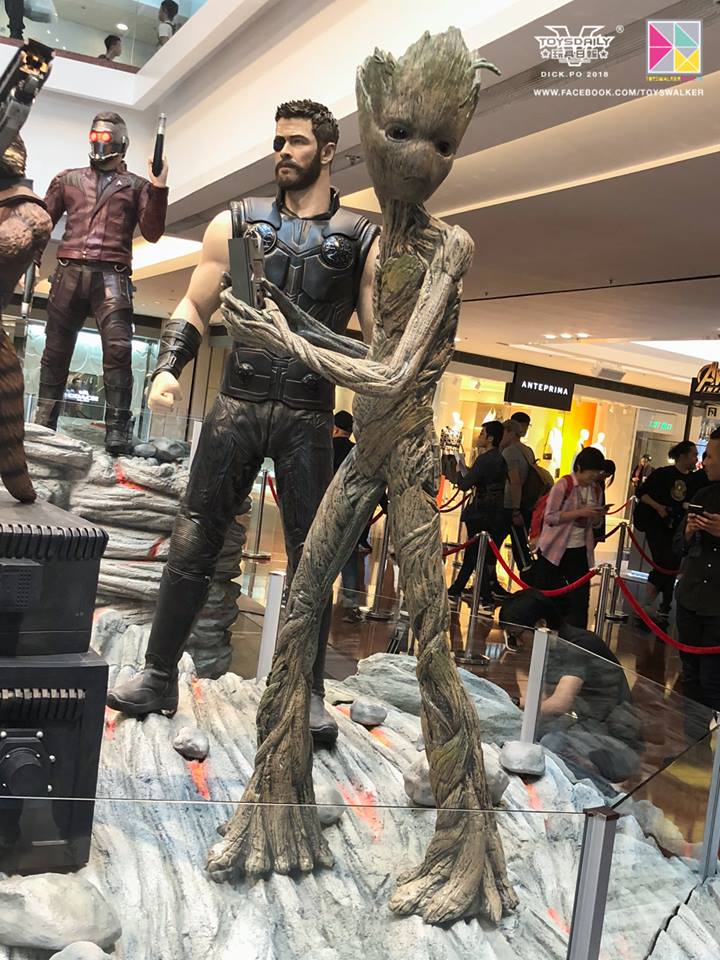 Fans all over the world should rejoice in the fact that they are getting a comic accurate Iron Spider suit to gaze their eyes on during the events of the climax of the MCU. This suit will sure to prove to be an asset during the war against Thanos.
What do you think? Are you happy about the Iron Spider suit? How about that Hulkbuster suit? Are you excited to see it inaction for the first time since 2015's Avengers: Age of Ultron? Let us know in the comments below and @superbromovies.
Source: Twitter
Avengers: Infinity War erupts into theaters on April 27! 
Iron Man, Thor, the Hulk and the rest of the Avengers unite to battle their most powerful enemy yet — the evil Thanos. On a mission to collect all six Infinity Stones, Thanos plans to use the artifacts to inflict his twisted will on reality. The fate of the planet and existence itself has never been more uncertain as everything the Avengers have fought for has led up to this moment.