The Netflix corner of the Marvel Cinematic Universe has seen its fair share of ups and downs since its inception in the spring of 2015. From the highest of highs of critical and commercial success of Vincent D'Onofrio's portray of Wilson Fisk (AKA The Kingpin) to the lowest of lows with the controversy surrounding the casting of Finn Jones of Danny Rand. Even though, the ongoing saga of characters like Jessica Jones, Luke Cage, Daredevil, Iron Fist, and Punisher has been a constant source of excitement and content for MCU fans to enjoy in-between the MCU adventures on the big screen.
In the last few weeks, Marvel fans have been on quite the roller coaster ride with news that Netflix and Marvel made the decision to cancel both 'Iron Fist' and 'Luke Cage,' with various sources citing a significant drop in viewership in both of those show's sophomore season as the reason. While Marvel Studios has extended olive branches disappointed fans with news that Disney's upcoming streaming service will include shows featuring MCU favorites like Bucky Barnes and Loki, concern over the remaining Marvel Netflix shows continues to mount.
As first reported by Screen Rant, the success, or lack thereof, of the latest season of arguably the best Marvel Netflix series 'Daredevil' might spell trouble for Matt Murdock and company.
According to Jumpshot, an analytics company based in San Francisco, the third season of 'Daredevil' has seen a 57% drop in viewership from its predecessors. Jumpshot has configured this number by an anonymous global panel which tracks over 100 million dives to allocate insights into the online behavior of streaming service consumers. Their findings tell the sad story of Season Three of 'Daredvil,' when compared to the first two seasons, has dropped by 57% in total viewers in the first week alone. Due to the hype of an entire season dropping at once, most views do occur within the first week of release.
While 'Daredevil' has received much kinder reviews than that of 'Iron Fist' and 'Luke Cage' and could remain much safer from cancellation, the news of such a significant drop is enough to make Marvel fans all around the world hold their collective breath until the inevitable positive or negative announcement is made.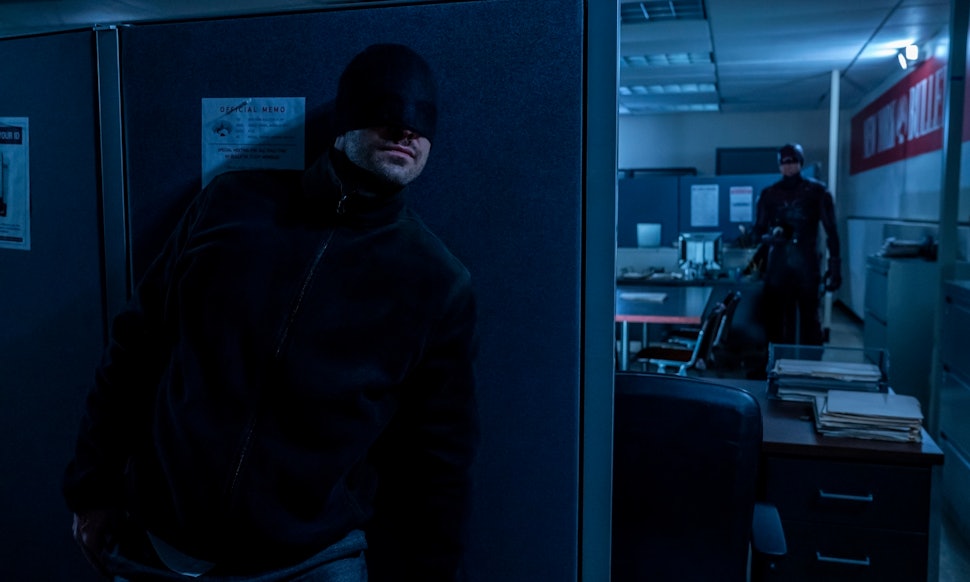 What do you think? Does 'Daredevil' deserve a fourth season? Is the realtionship between Marvel and Netflix so strained in the wake of Disney's impending streaming service that all 5 shows are in jeapordy simply by association? Sound off in the comments below and @superbromovies.
Source: Screen Rant