Following the success of the seconds seasons of 'Jessica Jones' and 'Luke Cage,' as well as the San Diego Comic Con 2018 hype for the upcoming second season of 'Iron Fist,' 2018 has been a huge year for the Netflix corner of the Marvel Cinematic Universe. Add in the commercial and critical success of 'Runaways' on Hulu , 'Agents of S.H.I.E.L.D. on ABC, and 'Cloak & Dagger' on Freeform, Marvel Television is making sure fans are getting their money's worth this year.
According to Netflix CEO Ted Sarandos, 2018 is going to close out with the third season of arguably Marvel's best, most consistent TV series. During this year's Netflix Q2 earnings video, Sarandos mentioned the second half of 2018 will include a bevy of new seasons. Take a look at his direct quote below.
"In the short term, we've got new seasons coming up, in the second half of this year, of 'Orange is the New Black,' 'Ozark,' 'Iron Fist,' 'Daredevil,' 'Narcos,' the finale of 'House of Cards,' the follow-up series to 'Making a Murderer.'"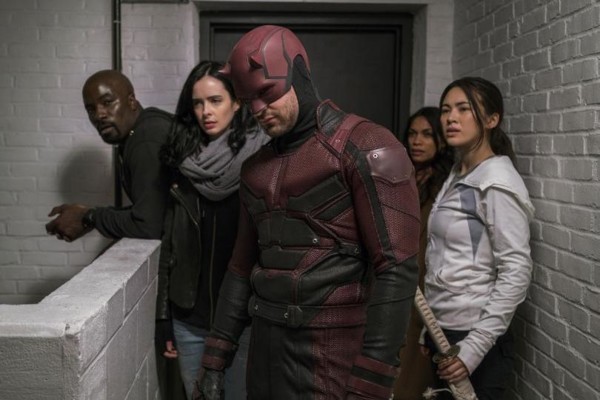 The third season of 'Daredevil' has been highly anticipated since the confirmation of Vincent D'Onofrio's Wilson Fisk as the main antagonist with social media posts from the actors and actresses taking part in the upcoming season.
This confirmation means every member of the Defenders is getting a continuation of their individual stories in the same year, with 'Iron Fist' confirmed to debut on September 7th.
What do you think? When in 2018 will 'Daredevil' premiere its third season? Let us know what you think in the comments below and @superbromovies.
Source: Netflix Investor Relations